Make videos you love - using only what you can fit inside a backpack.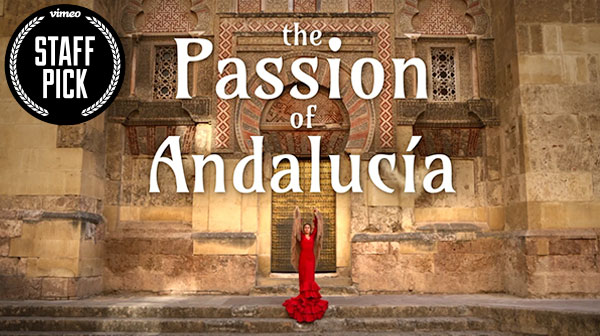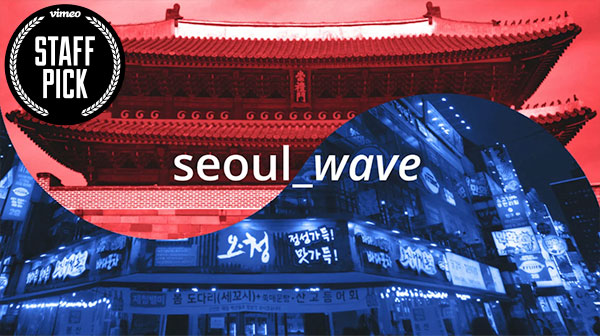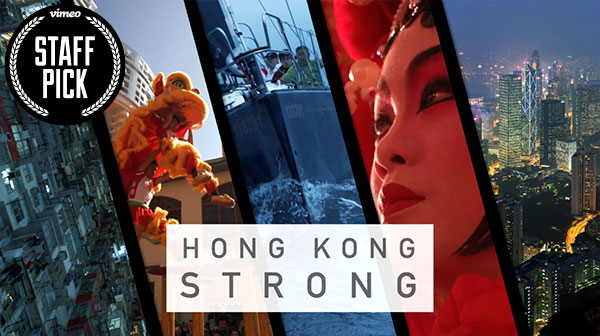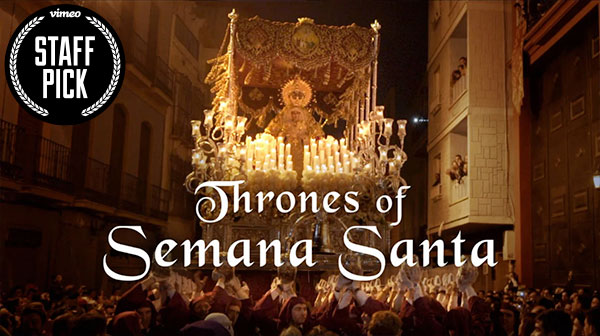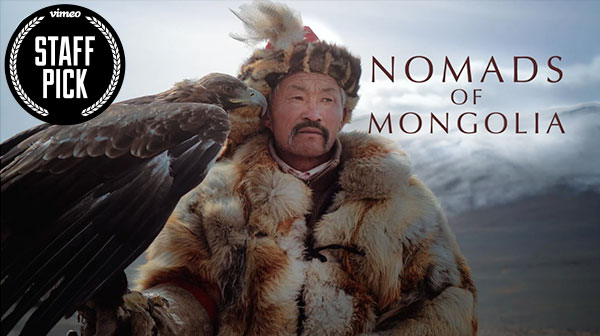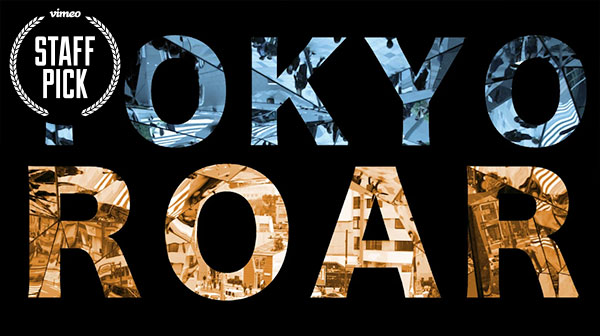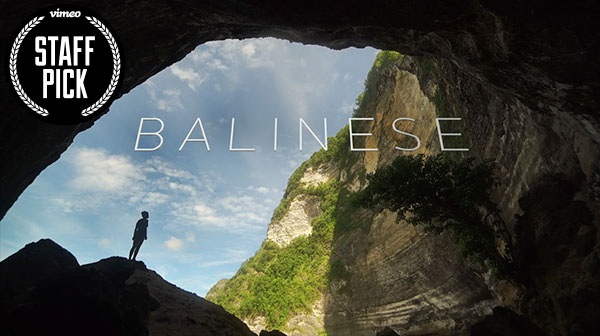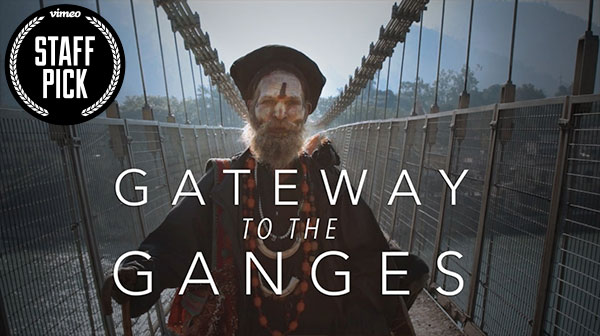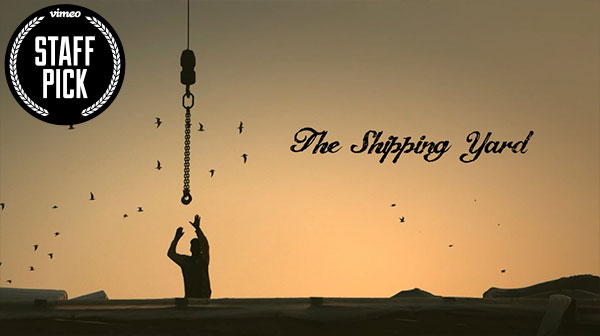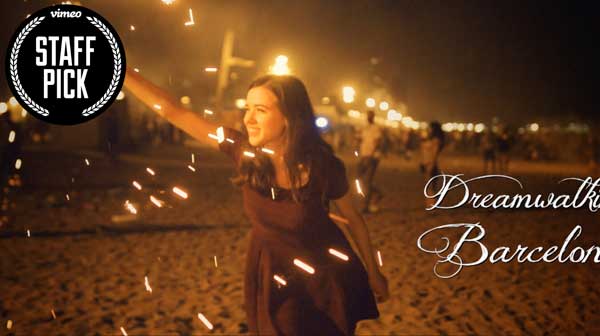 BEING ABLE TO MAKE FILMS GIVES YOU A PASSPORT TO THE WORLD
Learning filmmaking gives you a universal language for connecting to anyone in the world.

Unscripted Studio is how I share my real-life filmmaking knowledge in a way that's fun, easy to follow, and most of all inspiring!
I've made award-winning videos without a script, large crew, or excessive gear. It all comes down to one key skill: improvisation.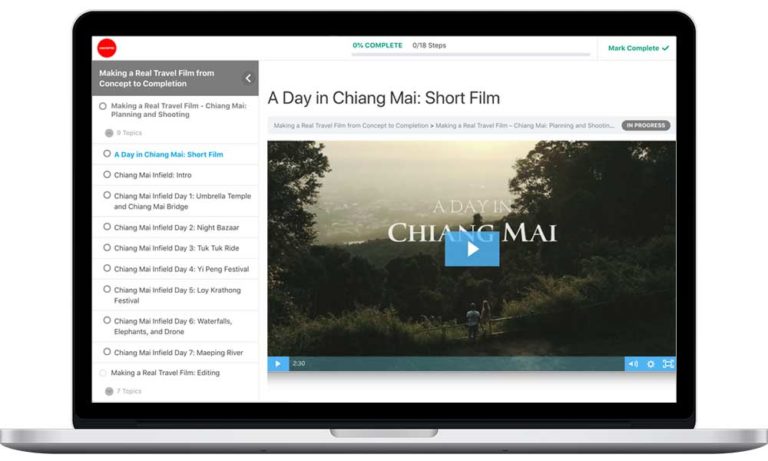 This is everything you need to get started making videos or to take your filmmaking to the next level.
YOU GET OVER 30 HOURS OF TRAINING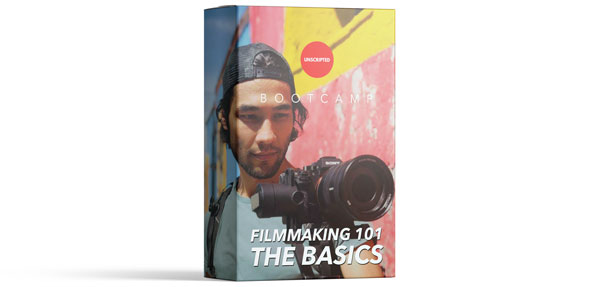 All the essentials! Storytelling basics, camera setup, frame rates, audio, natural light, editing, sfx and transitions.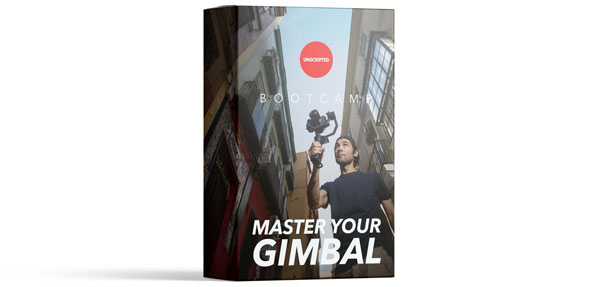 Detailed tutorials of each basic gimbal move. Plus focusing on gimbal, and complex gimbal moves using older gimbals. 
Stabilize your camera without gear! Plus handheld camera movements and "shaky cam".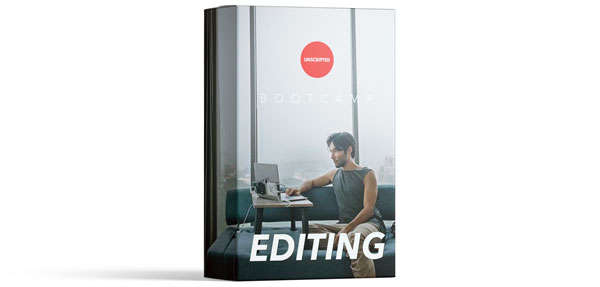 Make your editing powerful. Step-by-step tutorials on importing, stringouts, transitions, sfx, and exporting (FCP X only).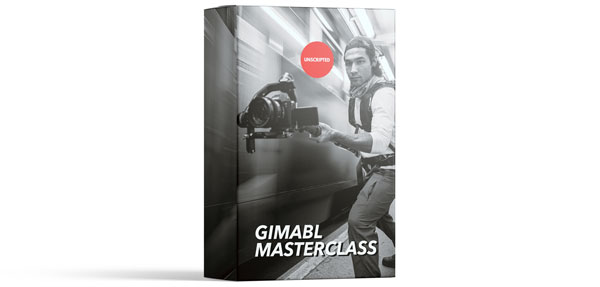 Beginner to advanced gimbal skills. Setup and balance; "ninja walk"; infield "real world" demonstration; narrative long-takes; advanced extension pole  movements.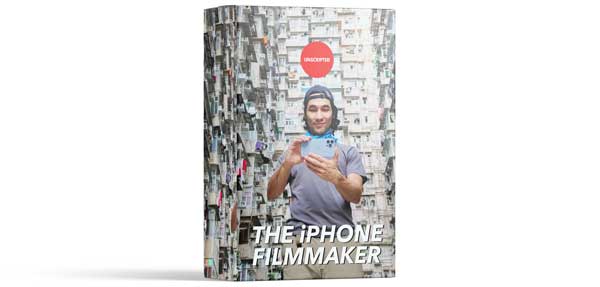 A complete filmmaking course using only an iPhone – no other accessories! Watch me make a martial arts action short film. iPhone settings; "gimbal walk"; directing actors; full editing tutorial (FCP X).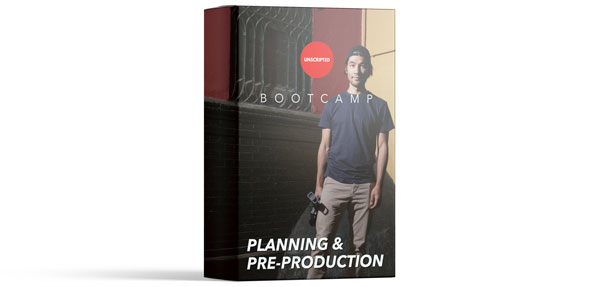 PLANNING & PRE-PRODUCTION
Getting inspired, location research, budgeting, scheduling, and legal clearances. Avoid beginner mistakes!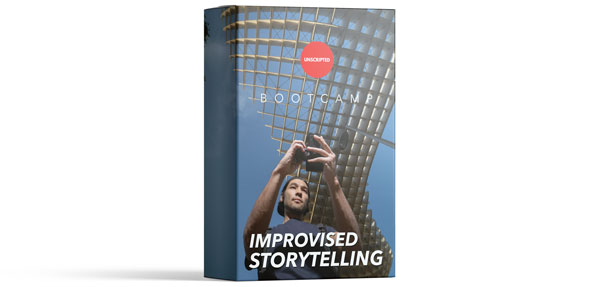 Create emotionally compelling stories without a script or storyboards. My unique "story blueprint" that anyone can follow.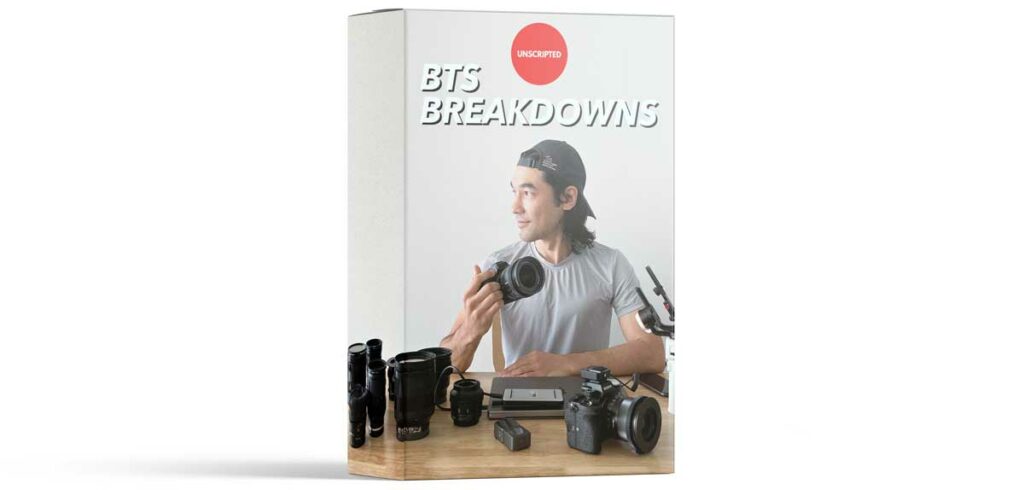 A database of individual shots explained in detail. My exact gear settings, shooting techniques, and creative thought process.
You'll get access to my super in-depth course teaching my signature gimbal movements. You want to know how I get those smooth shots? Here's the answers!
+ A COMPLETE FILM PROJECT
LEARN HOW TO MAKE THIS FILM FROM START TO FINISH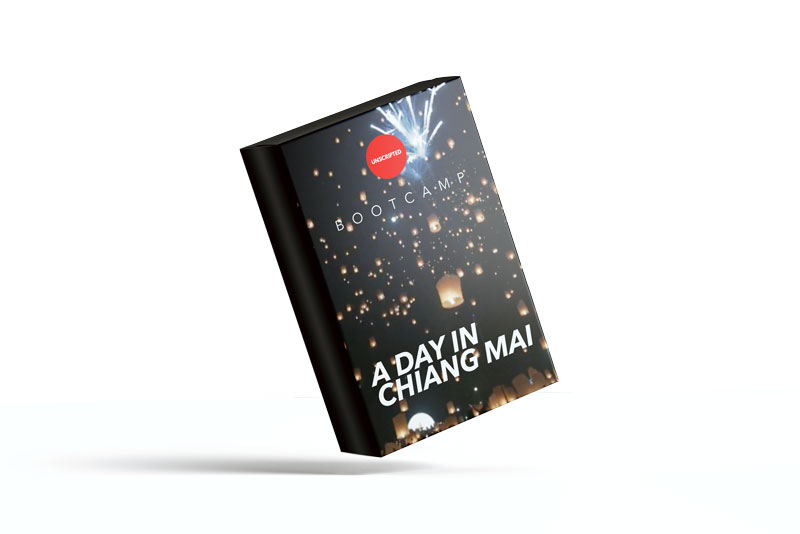 This intermediate-to-advanced project will take your skills even higher!
Watch me plan + execute a 5 day shoot. I'll handle challenging situations like waterfalls, moving vehicles, live animals, and a crowded cultural festival. See how I create complex gimbal shots and advanced scene transitions. Watch as I make mistakes and improvise my way out of them – the most important skill of all!
This is not sugar-coated theoretical filmmaking in a controlled studio environment. This is a crash course in exactly what it's like to make travel films in the real world, without a script or crew. 
After this project you'll be able to apply these skills and techniques to your unique filmmaking style.
Join me on a big adventure!
Over 13 years of industry experience: commercials, music videos, short films, events and reality TV
Clients include: BMW, Frito Lay, MTV, Etihad Airways
Webby winner (seoul_wave)
Featured by: BBC, TIME, and TedX (Hong Kong Strong)
Vimeo's Best of the Year winner (seoul_wave)
READ MORE +
Featured 4x in National Geographic's Short Film Showcase
3 short films in Cathay Pacific's In-Flight Entertainment
2x Travel Video Award winner (seoul_wave, Thrones of Semana Santa)
10 Vimeo Staff Picks
Over 474k Youtube subscribers
"I am new to the course. I must say that the improvised storytelling lessons are just what I was looking for. They are really going to take my filmmaking to a whole another level. Thank you for creating such an amazing community where we can learn from each other and learn so much from yourself! I am becoming much more confident with filming and starting the weekly challenges! Thank you!!"
"All these videos are amazing! I wanted to bring a gimbal to my trip but I am still a beginner in that and I haven't got into the gimbal bootcamps. I feared it is going to be a burden to me since I am not exactly good in it yet. These handheld moves are definitely a lifesaver in this case. They might not be as stable as a gimbal but at least I have more control at the moment. Am looking forward to trying out those moves in my upcoming trip and continue with the other bootcamps afterward. Like you always emphasised – Practice, practice and practice! Thank you Brandon! Loving all your lessons so far 🙂"
"I just got signed up and have binged on the first three courses. Excellent!! I had high hopes from seeing your work. That combined with your teaching style and the course structure have definitely surpassed my expectations. I'm closer to the end than the beginning of an engineering career and recall your YouTube "Boring Room" challenge thinking I'm not wired for this. Now that I see there is method and not simply the luck of an innate creative gene, I'm inspired. Thank-you."
"Your basics are great and I can't wait for more material from you. I love the fact that you're a 'direct to the point' type of guy. I always like that in your YouTube videos as all. You're articulate and taking the time to share your mindset and reasonings as you go. That's so valuable. Thank you for this!"
UNSCRIPTED STUDIO 2022
Over 30 Hours of Video Training + 12 months Community Access
The Gimbal Masterclass DJI RS 2(Updated in April 2022)

The Gimbal Workout (2022)

The iPhone Filmmaker (Released May 2022)

Filmmaking For Photographers (Complete project + downloadable clips)

Complete "A Day in Chiang Mai Project"

Planning & Preproduction Bootcamp

Improvised Storytelling Bootcamp

Handheld Shooting Bootcamp

Gimbal Bootcamp - Legacy course for older gimbals (Zhiyun Crane)

BONUS: Passion of Andalucia full detailed breakdown (1 hour 2022)

BONUS: 12 months Unscripted Community Forum Access

BONUS: Shot Breakdowns (for duration of Community Access only)